CUBE is created by designers, for designers.
We asked and you answered. You need services that are convenient, flexible, and truly make it easier for you to create the success you want and get the recognition you deserve.
Let us lend a hand when you need it.  On your request, we will be your representative.  We will help your clients find samples you specify and even let the client borrow them if you wish.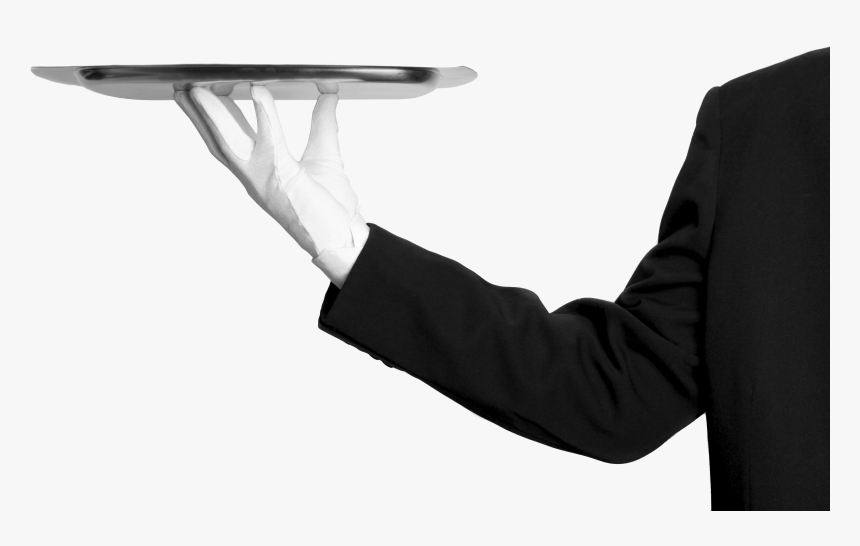 There's no longer need to run around the city looking for samples. Our online catalogue has an extensive collection of high quality, exotic samples and materials from around the world. Easily download images to use in mood boards to send to your clients. You can even reserve to borrow a physical sample. We have products from a wide array of vendors. This will save you time, money and headache.
A great expression of form and function. This room both an artistic expression and a highly functional space.  Filled with sample storage and tables to gather and assemble presentations, it's the best place to prepare for client meetings.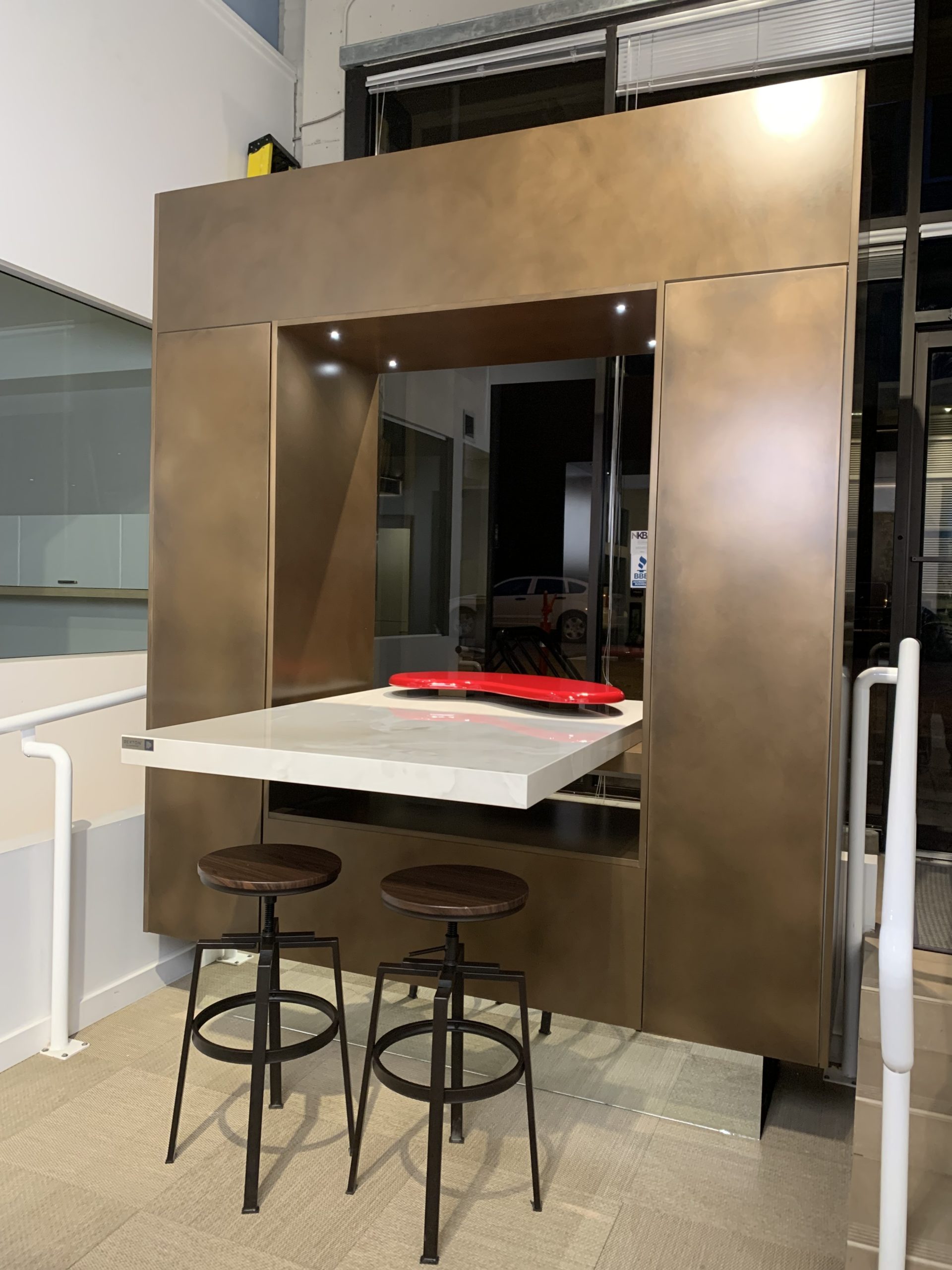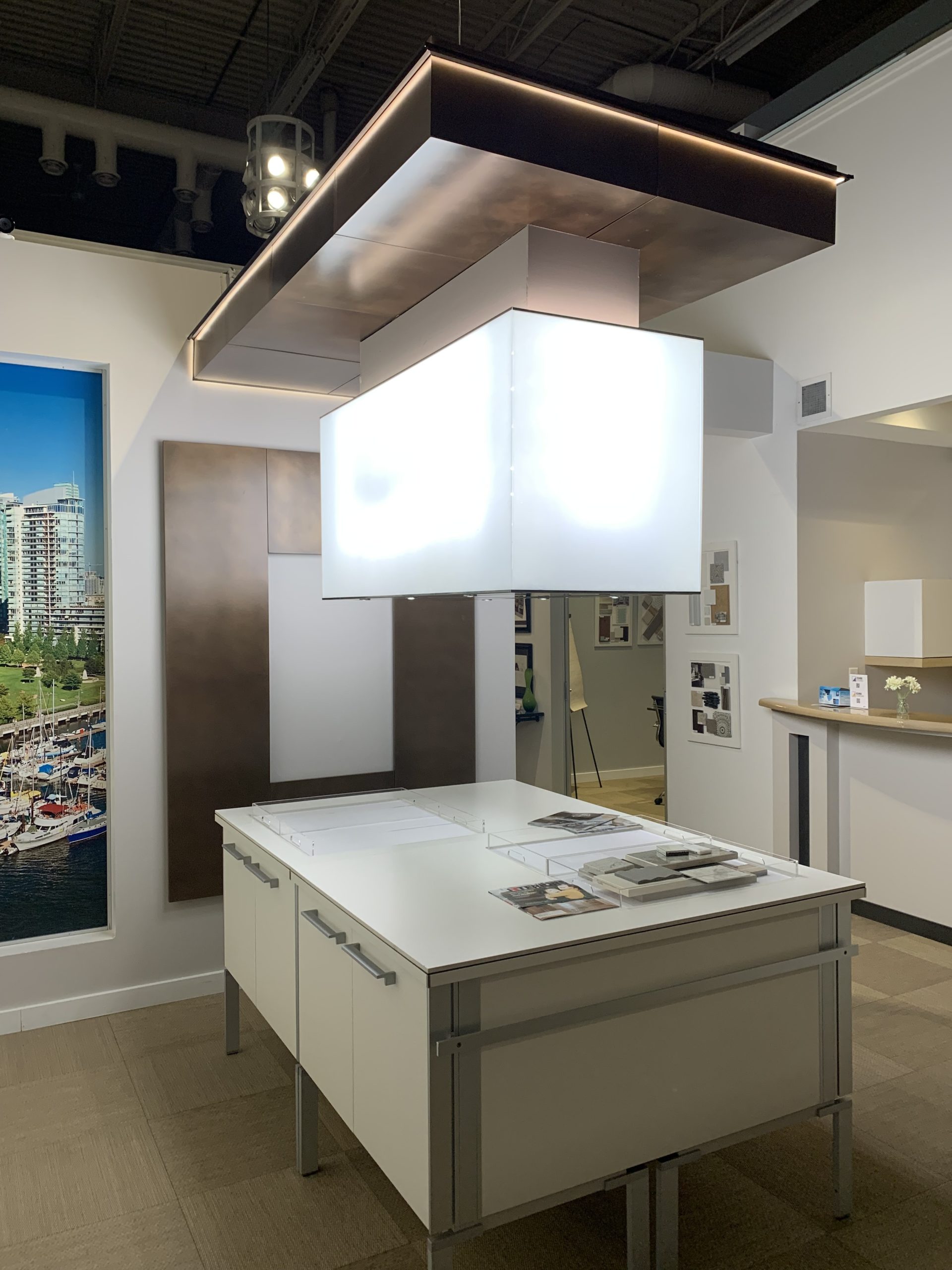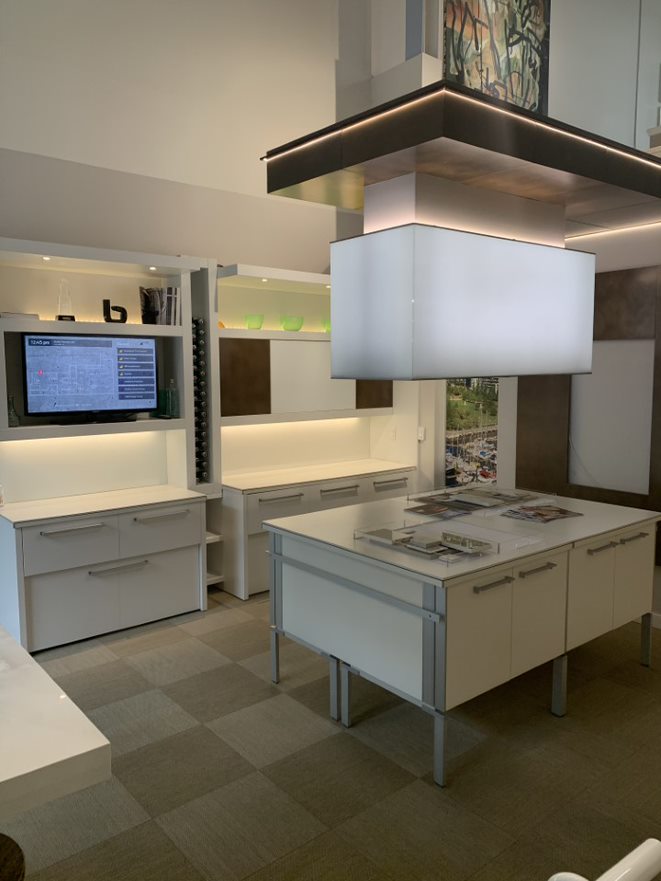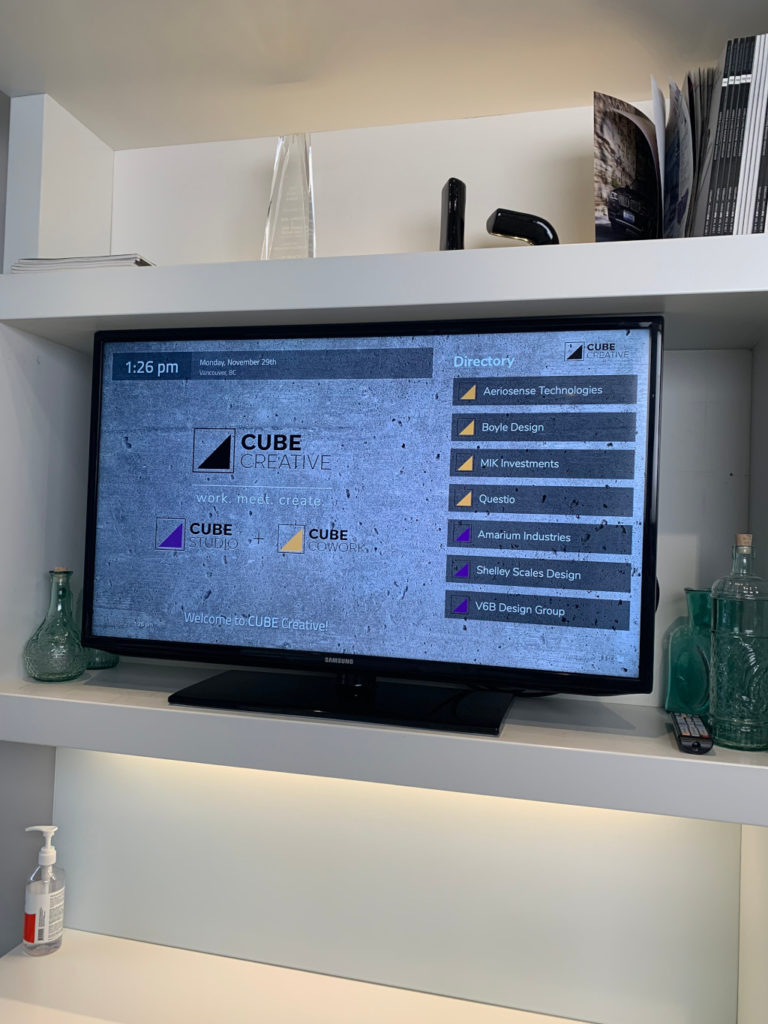 'Blank Canvas'
Presentation Room
Designed and built to have your clients fully appreciate your design ideas. With indirect natural light, ample display space, a 40" high-definition TV with the ability to mirror your laptop display and white glove concierge service, you will impress your clients even before they see your work.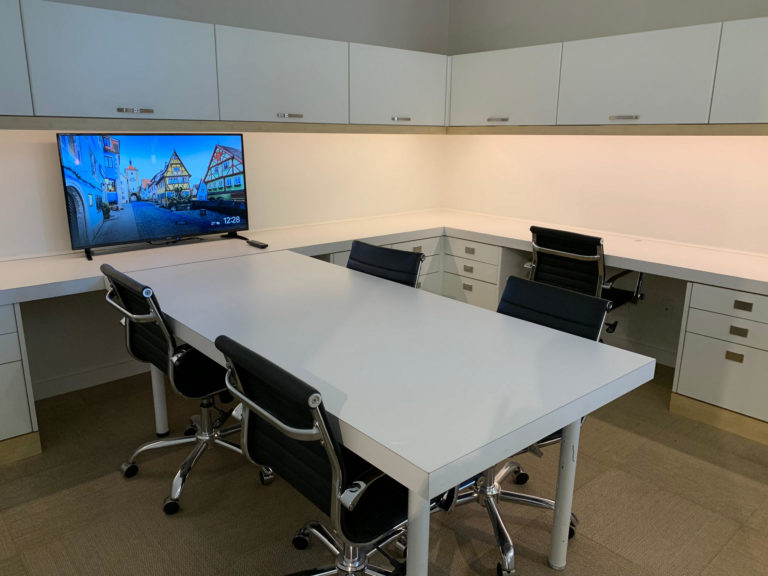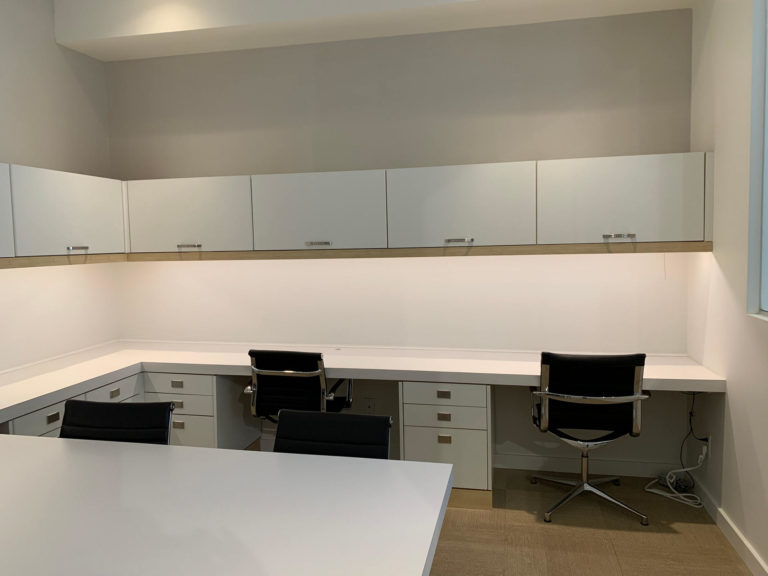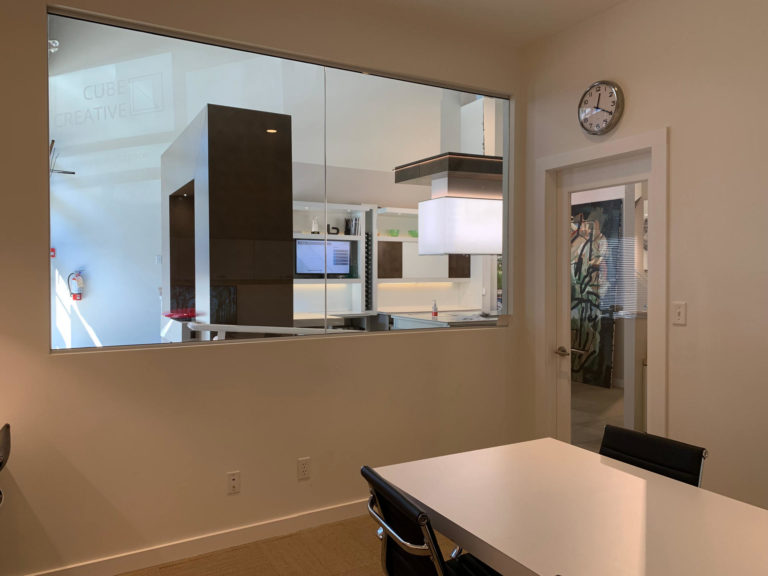 Experienced designers know that one of the significant differences between good and amazing design is the materials used. CUBE has searched around the world for unique, exceptional high-end products and materials to make your most demanding clients swoon.
The Luxury Resource saves you the extensive time and effort of finding and sourcing extraordinary products, and gets you as close to the manufacturer as possible.
When you've moved past the design presentation phase and just need an elegant room to negotiate, close a deal, or update your client, the Boardroom is the perfect place.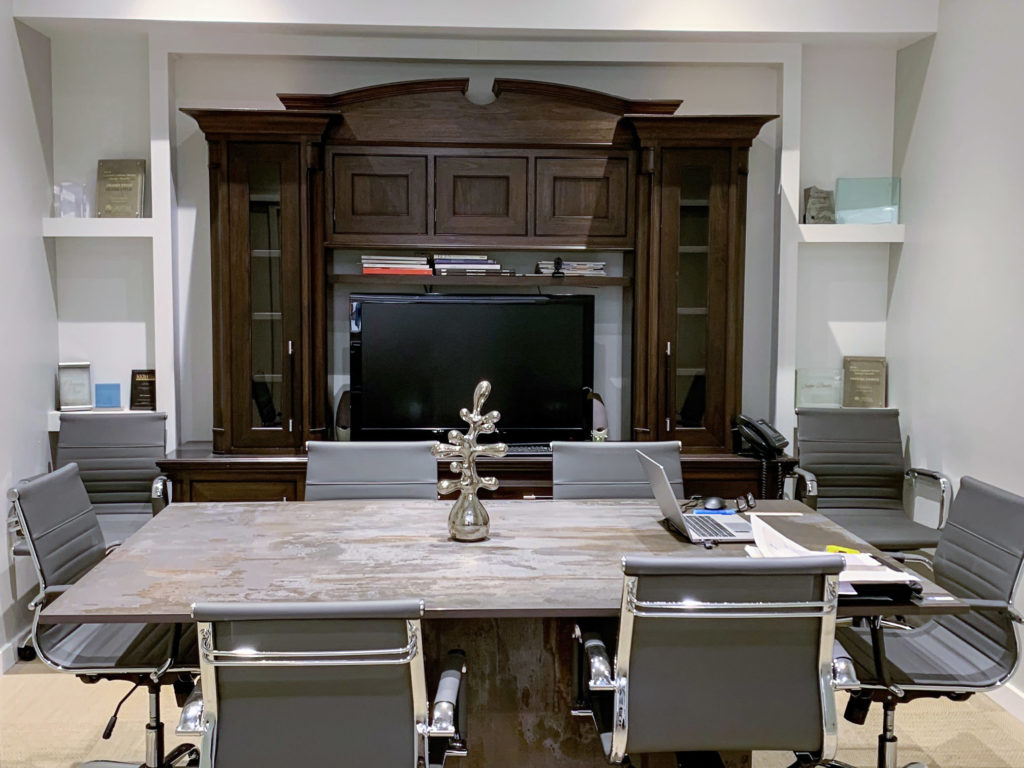 Meet with your client in one of 7 rooms that give clarity to a variety of luxurious kitchen & bath design styles. Elevate your client's mood simply by meeting in a beautiful space. Quickly and easily address design options by inspecting actual physical examples.
In the Heart of Vancouver
Could you ask for a more convenient and strategically placed location?
Not only are we close to affluent Vancouver neighbourhoods, we're also a stone's throw from dozens of relevant services and vendors (plumbing, tile, appliances, paint, and many more).
Beyond that, coffee shops, restaurants, the seawall… what better place for your firm to call home.